Name:
Simon Edfelder aka Simoncelli
Location:
Bad Reichenhall, Baveria, Germany
Dicipline:
The most time I definitely ride street and park, but I can although ride dirt a bit
Best spot ever ridden?
There is no ,,one best spot'' but barcelona has one of the most and best street spots in a very low of density.
Which place is still on your to do list?
Puuuh, I am always excited to ride something new and there is a lot out there . The Ruben Alcantara Bowl in Malaga would be sick!
How did you get into dirt jumping/street riding?
It starts all with 10 years I think. Me and my friends, we all had a BMX . We starts to build one little dirt kicker to jump over it and it feels like "wooow, I am in the air Iam flying"! Time has gone and the kickers grow up bigger and bigger and one day I tried and dirt bike and it feelt so much better, so I decided to buy one. All my friends stayed on BMX, so I had to ride skatepark with them. At the beginning it was very hard, but I got better and batter. I removed my brakes, which allowed to throw as often as I wanted. In the end riding felt nicer and cleaner without brakes.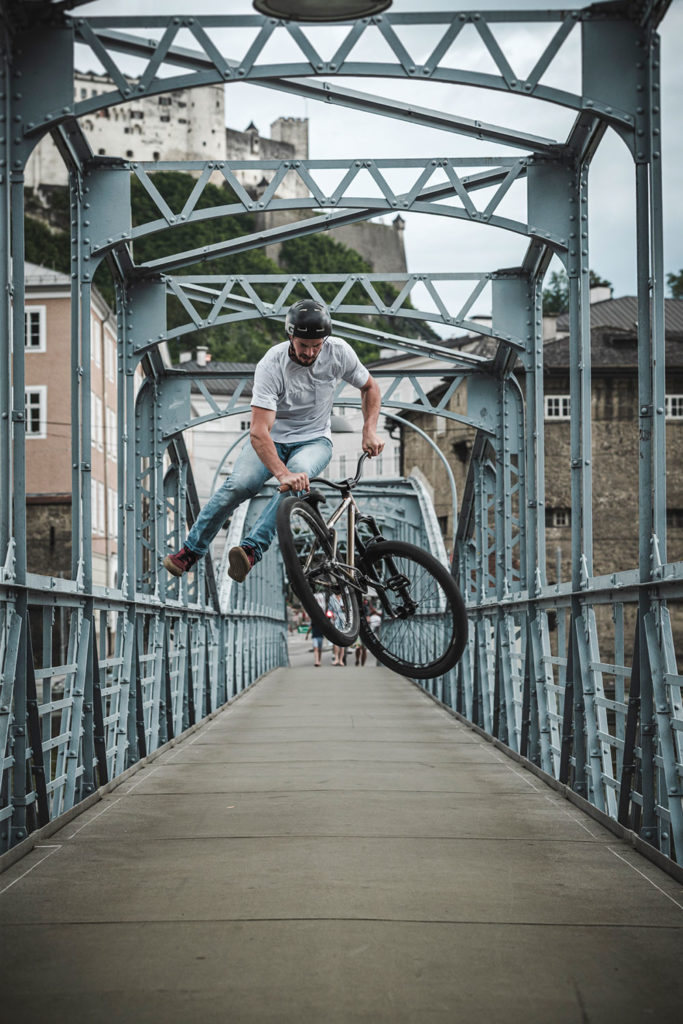 What is your favorite trick?
Flair
If you would be superman an could not hurt yourself, which trick would you try?
There would be a very long list, but first of all the 360 tuck-no-hander.
Other activities beside riding bike?
I love to go to the gym and move some weights. Other time, when I am not on my bike, I upgrade my VW bus.
Where do you see yourself in 30 years?
I dont know, we will see. Life is full of surprises.
Favoiurite movie?
All kind of action movies.
Best music for riding?
There is no favorite band. During filming days or banger sessions I hear Hip Hop and on chilled riding days I love oldies.
What is the most expensive thing you ever lost or broke?
My parents car.
Which 3 things would take with you to a loney ireland?
Definitely three more friends
If you would get locked into a container for one month, which three things would you defently take with you?
My bike for some bunny hop action, a barbell to grow muscles and a book to read.